Fall 2022
Senior
Executive Conference
Trends in Pharma: The Latest Developments in Drug Discovery & Manufacturing
ALDA's first European Senior Executive Conference is for presidents, CEOs, COOs, and senior executives from our member companies. Expect the premier networking opportunities and world-class meeting content found only at ALDA.
Countdown to ALDA in Europe
Saturday, October 1
Pre-Conference ALDA Member-Hosted Event
Hosted by Tecan, Mettler-Toledo & Volpi
This event will feature an apéro reception, dinner, a guest speaker, and a live band in a casual atmosphere.
Location: TBD in downtown Zurich
Time: TBD; likely in the evening
All ALDA attendees and spouses are welcome to attend as part of their ALDA conference registration!
Sunday, October 2
6-9 p.m.
Opening reception and dinner with guest speaker: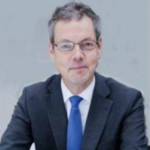 Peter Bofinger, Member of German Council of Economic Experts
Peter Bofinger is one of Germany's most distinguished economists. He is also one of the five 'wise men' – the name used to describe the members of the German Council of Economic Experts nominated by the federal government to evaluate economic developments – and a professor at the University of Würzburg.
Bofinger's research focuses on international financial system reform and the euro crisis, new economic thinking and managed floating. He is a member of the scientific advisory board of the Austrian Institute of Economic Research, the Society of Economic and Social Sciences and chairs the Irving Fisher Society for Financial and Monetary Statistics.
Monday, October 3
9 a.m. – 4:30 p.m.

The majority of the Trends in Pharma content will take place on this day. All sessions will take place in the same room, delivering top-notch content to all of the executives in attendance. Sessions will include topics such as:
Pharma Market Overview: Developments in Europe, Asia & North America
Beyond First Generation Single Target Drugs in Cancer: Novel Therapeutic Strategies Based on Cancer Evolution Insights
How Proteomics is reshaping Drug Discovery in the Biopharma and CRO World
Other trends in Pharma: Discovery/Manufacturing

What tools/solutions are needed by our customers?
Financial Insights focused on this space
Executive Roundtables

Attendee-selected topics for small group discussions.
The Next Opportunities in Pharma

Presented by leaders of up-and-coming life science tools European & Asian companies.
5:30 – 9 p.m.
Monday Night Reception & Dinner: Cruise on Lake Zurich
Transportation: shuttle buses provided by The Dolder Grand from the hotel to the boat dock.
Attire: Business casual. Bring a sweater!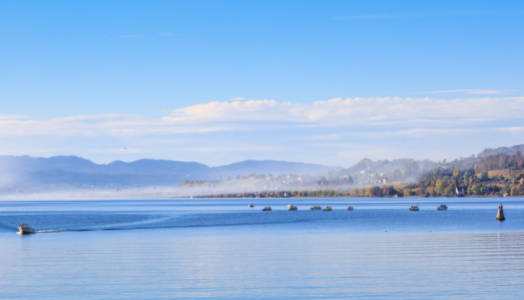 Tuesday, October 4
8-11 a.m.
Closing programming and Keynote session with: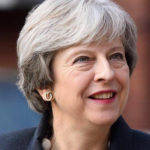 The Rt. Hon. Theresa May MP, Prime Minister of the United Kingdom (2016-2019),
Current Member of Parliament
Theresa May served as Prime Minister of the United Kingdom and Leader of the Conservative Party from 2016 to 2019, during an extraordinary time in global affairs. She is currently the Member of Parliament for Maidenhead — a position she's held for over two decades.
Mrs. May has been involved in politics at all levels for many years, starting out stuffing envelopes at her local Conservative Association before going on to be a councillor in the London Borough of Merton from 1986 to 1994. In May 1997, she was elected as the Member of Parliament for Maidenhead, the constituency in which she lives. She has held various positions in Parliament since. In 2005, Mrs. May cofounded Women2Win, an organization dedicated to increasing the number of Conservative women in Parliament and in public life.
As Prime Minister, Mrs. May led negotiations with the European Union after the country's historic Brexit referendum. She also oversaw the largest ever cash boost to the UK's National Health Service and the largest expansion of mental health services in a generation. She launched a 25-year Environment Plan and introduced legislation to end the UK's contribution to global warming entirely. She also established the first ever Race Disparity Audit to shine a light on injustices, and published a Modern Industrial Strategy to ensure that the jobs of the future are created across the whole country — not just in London.
During her time in Downing Street, the UK's national debt fell, there were more people in work than ever before, and taxes were cut for 32 million people.
11:30 a.m. – 12:30 p.m.
Lunch – NEW for our Zurich conference
First attendee from your company:
$2,795
Additional attendees from your company:
$2,295
Zurich, Switzerland
The Dolder Grand
Between city and nature. The Hotel treats its guests to magnificent views over Zurich, the lake and the Alps. The Dolder Grand Spa and the nearby woods offer plenty of opportunities for rest and relaxation. And those who would rather dive into the vibrancy of one of Europe's most beautiful cities can reach the centre of Zurich in a matter of minutes.
>> Book your hotel through ALDA's room block
What can I expect?
Powerful networking and world-class speakers you can experience only at ALDA events.
Who should attend?
Presidents, CEOs, COOs and senior executives from ALDA member companies. Spouses are also welcome to attend.
When is the conference?
We begin Sunday, October 2 at 6 p.m. with a business-oriented speaker and dinner. The conference wraps up around 12:30 p.m. following our lunch on Tuesday, October 4.
What is the cost to attend?
First attendee from your company: $2,795
Each additional attendee: $2,295
I have more questions – who can I contact?
Please contact Carol Starke, ALDA Meetings and Administration Manager, via email.